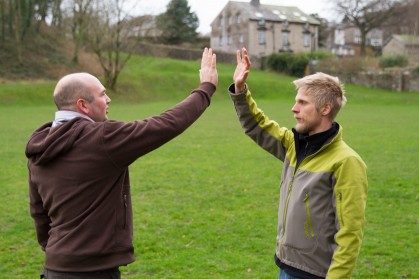 School based education can be prescriptive and only cater for people who learn in a specific academic style. My approach uses Neuro-linguistic programming and kinaesthetic learning to help find the most effective way for you to learn and study as an individual.
Effective fun learning is the key to success. If you know how to learn in a way that suits you, you can achieve your goals. People are individuals and everyone has their own unique way of processing information and learning.
The key to my approach as a coach and mentor is building a positive relationship with you, and allowing you to discover your own solutions to your problems.
A key tool I use in my coaching is Neuro-linguistic programming, NLP offers a variety of tools and techniques to help understand the unconscious mind and help people learn quicker and more effectively. The NLP techniques I use focus on creating positive changes in your mind, accessing audio, visual and kinaesthetic resources.
I use techniques from NLP to help you learn more effectively at both conscious and unconscious levels. This enables me to help you discover how you learn best, apply that in order to change the way you think, feel and behave. This will help you reach your goals and get what you want out of life.