I am Tom Marvan I offer tailor-made coaching and training to adults and children in Kendal, North West England. I have over 10 years' experience as a Personal Coach, Development Trainer, Youth Worker and Outdoor Educator.
With the right support and opportunities people can achieve their goals. My skills will help you overcome personal and psychological barriers and reach your potential.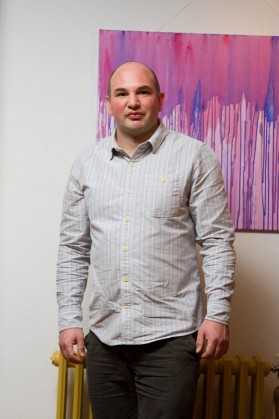 Qualifications
Advanced NLP Coach
Neuro-linguistic programming Master Practitioner
Certified Coach Practitioner
Transactional Analysis 101
Certificate in Reality Therapy
Diploma in Teaching and Training in the Life-long Learning Sector
BSC Hons PE Sportscience
Graduate diploma in Youth and community work
Various outdoor activity coaching qualifications
My background and journey (Dyslexia)
I have had a fulfilling and successful career in Outdoor Education and Youth work, Development training and coaching. I am proud of my achievements and the fact that through my work in outdoor education and as a coach / mentor I have had a really positive impact on young people's lives.
Like most people I have had to overcome personal barriers in achieving this. At primary school, teachers thought I was below average, I was articulate but poor at reading, writing, maths and spelling. I got frustrated when people asked me to redo work or called me stupid.
Aged 11 with the support of my parents and teachers I was diagnosed as dyslexic. I now have a degree, graduate diploma and teaching qualification. I still struggle with spelling, reading and writing but I have learnt how to use my talents and to learn in the way which best suits me. I have gained the confidence and self-belief to reach my goals. This has enabled me to overcome some of the barriers associated with Dyslexia.
Hard work together with appropriate support and coaching has enabled me to develop the fulfilling career and life style I have today. I now help others reach their potential and achieve their goals in life whatever they may be. I offer general life coaching to anyone who wants help to discover there true potential and make the most out of life see Personal Coaching Services.
I offer specific tailor made Dyslexia Support and Mentoring. These coaching sessions not only focus on reading and writing but consider a person as a whole. I help you to gain confidence and discover how you learn best and therefore the best way for you personally to reach your goals. If you would like to book a coaching session or have any questions about what I can offer you enquire at Bookings & Contact.